Should I Be Concerned about My Pet and COVID-19?
Published on March 15, 2020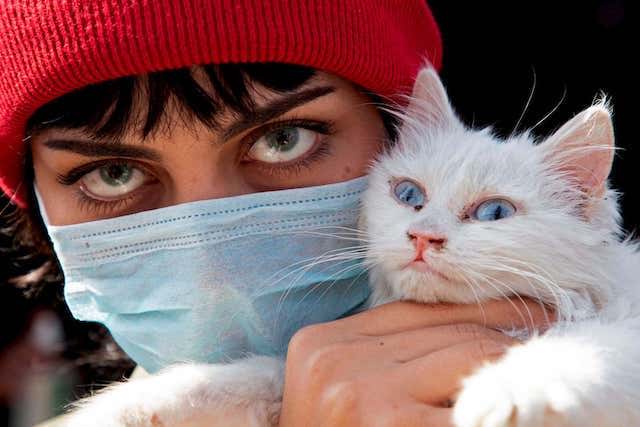 (This article was updated on March 20, to include news that the Hong Kong dog, a 17-year-old Pomeranian, has died, but not from COVID-19.)
You may have seen in the news that a dog in Hong Kong—the pet of a patient who had Coronavirus Disease 2019 (COVID-19)—tested "weak positive" for the virus. This story has worried a lot of pet parents and brought up questions about whether dogs and cats can become infected with COVID-19. We want to reassure you: at this time there is no evidence that dogs or cats can transmit the new coronavirus to humans or to other animals. Here's what we know so far.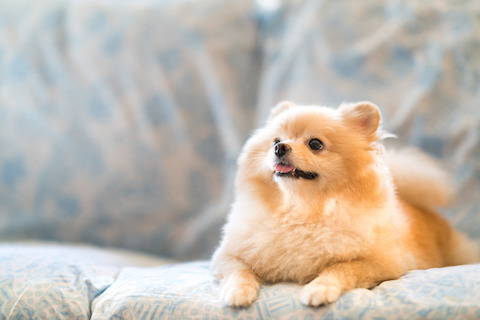 In late February, CBS News reported that COVID-19 had been found in nasal and oral swab samples from the dog of a person in Hong Kong who was known to be infected with the virus. There was no evidence that the dog was infected with COVID-19. A swab test is not the same as a blood test. Nevertheless, the local health department decided to keep the dog under quarantine.
The news report cited a statement issued by Hong Kong health officials that "there is no evidence to suggest pets could be infected or be a source of infection for humans."
The dog's "weak positive" test outcome seemed to be "a result of 'environmental contamination' of its mouth and nose," meaning that the virus found on the dog was shed by the human owner.
Still, this story caused a lot of worry and even panic among some pet parents. The World Small Animal Veterinary Association (WSAVA) has expressed concern about "reports of animals being abandoned or killed because their owners fear that they might carry the virus."
Update on the Hong Kong Dog: Blood Test Results‍
On March 13, the Washington Post reported that a blood test on the dog came back negative for antibodies to the new coronavirus. The Hong Kong authorities said this negative result indicated the absence of a strong immune response. However, antibodies don't always develop in mild cases in humans, and "negative results in early stages of infection are not uncommon."
Together, the Hong Kong government, public health experts, and the World Organization for Animal Health concluded that the dog did in fact have a low-level infection and that this was "likely to be a case of human-to-animal transmission."
Dr. J. Scott Weese, a professor at the University of Guelph's Ontario Veterinary College who studies zoonoses (diseases that can pass from animals to humans), told the Post, "It wouldn't be surprising for this to be a low-grade infection because dogs are not thought to be very good hosts for this virus."
Another update: the Dog Has Died, But Not From COVID-19
The Hong Kong dog, a 17-year-old Pomeranian, was kept under mandatory quarantine until blood tests showed no remaining virus. The dog was then returned home to its owner, a 60-year-old woman who had recovered from COVID-19. A few days later, the owner notified government health officials that the dog had died.
The dog never showed any symptoms of COVID-19 and was virus-free by the time it returned home. The owner chose not to allow an autopsy, but according to medical experts cited by the South China Morning Post, "It is very unlikely the virus had any contribution to the death of the dog." The dog was considered "quite old" for the breed, which has a typical life span of 12–16 years, and was already suffering from underlying chronic illnesses before its weak positive test for the virus.
‍ Hong Kong health officials say that, "aside from maintaining good hygiene practices, pet owners need not be overly concerned and under no circumstances should they abandon their pets."
Can you Catch COVID-19 From Your Dog or Cat? Can Your Pet Catch the Virus From You?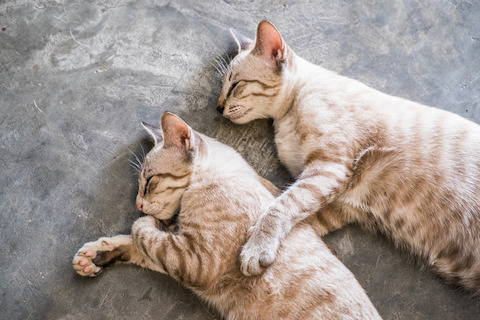 Dr. Niels Pedersen, emeritus professor at the UC Davis School of Veterinary Medicine and an expert on infectious diseases in dogs and cats, says, "Coronaviruses occur in virtually every species of animal, including humans. … They tend to be very species specific." In general, it is very rare for viruses to jump from one species to another, such as from a person to a dog or cat.
According to updated information on the World Health Organization (WHO) website, "While there has been one instance of a dog being infected in Hong Kong, to date, there is no evidence that a dog, cat or any pet can transmit COVID-19."
However, health officials also emphasize that this outbreak is an evolving situation, so pet parents should continue to keep themselves informed.
What COVID-19 is and What it Isn't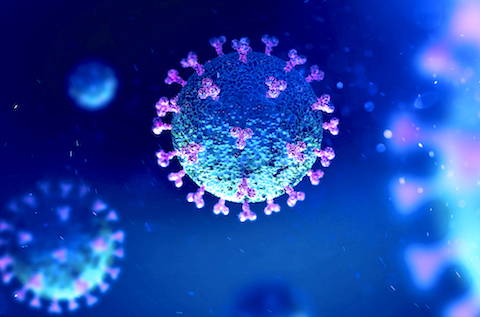 Coronavirus COVID-19 under the microscope, 3D illustration.
The Centers for Disease Control and Prevention (CDC) website offers up-to-date information about the new coronavirus, which has been named "SARS-CoV-2." Coronavirus Disease 2019, abbreviated "COVID-19," is the official name of the disease caused by this virus.
It belongs to the same family as the virus that causes severe acute respiratory syndrome (SARS), which first affected humans in 2002. But the COVID-19 virus is genetically different from SARS.
This new coronavirus is not related to the influenza viruses that cause seasonal flu.
The COVID-19 virus belongs to a large category called the coronaviruses (because of their shape).
There is a coronavirus that affects dogs, but as the WSAVA points out in its recent guidance on pets and COVID-19, "the new virus is a distinctly different coronavirus variant."
There are also coronaviruses that affect cats, but those too are very different from this new virus.
The original source of COVID-19 and how it evolved to be able to infect humans are still being investigated, but the virus seems most likely to have been first transmitted to humans from bats, or possibly from pangolins. (Pangolins are a critically endangered species that are smuggled into China for consumption as a specialty food.)
So far, research indicates that COVID-19 matches viruses found in bats more closely than it does viruses found in pangolins.
Transmission of diseases between people and animals is rare, and we are actually more likely to pass diseases to our pets than vice versa. "We worry a lot about … the transmission of diseases from animals to people," says Christiane Loehr, an associate professor in the OSU College of Veterinary Medicine. "But most people don't realize that humans can also pass diseases to animals." That's why health officials should continue to test the pets as well as the families of COVID-19 patients.
The March 13 Washington Post story concludes: "For now, experts say, healthy people should not treat their pets any differently, nor should they worry about animals contracting the virus." People who have been exposed to or are infected with COVID-19, however, "should restrict contact with their animals—both to avoid exposing the pets and to prevent getting the virus on their skin or fur, which might be passed on to another person who touches the animal."
What about facemasks? The CDC does not recommend facemasks for people—or pets—outside of a healthcare setting.
As of March 11, the World Health Organization (WHO) officially declared COVID-19 a pandemic. It's more important than ever to do our part to help minimize the spread of this new virus.
Here are Some Tips For Pet Parents:
Continue to include pets and other animals in your emergency preparedness planning.
Keep an extra 30-day supply of your pets' food and medications on hand.
Wash your hands frequently with soap and water.
Avoid touching your eyes, nose, or mouth.
Stay home if you are sick.
Avoid close contact with people who are sick.
Practice social distancing by keeping 6–10 feet between yourself and other people.
To learn more about what social distancing means for pet parents, read "Pet Parents: How to Practice Social Distancing."
If you become infected with COVID-19, the CDC advises: "Separate yourself from other people and animals in your home. … You should restrict contact with pets and other animals while you are sick with COVID-19, just like you would around other people."
For more information about preventing the human-to-human spread of COVID-19, see the CDC's webpage on prevention and treatment.
And for authoritative, up-to-date information about COVID-19, including updates about how the virus may affect pets, follow these sources:
The story of the global spread of COVID-19 is still developing, and we will keep you updated with any information we obtain that relates to dogs and cats.
If you liked this article, please consider sharing it.