Here Are the Latest Advancements in Microbiome Health

Published on June 26, 2019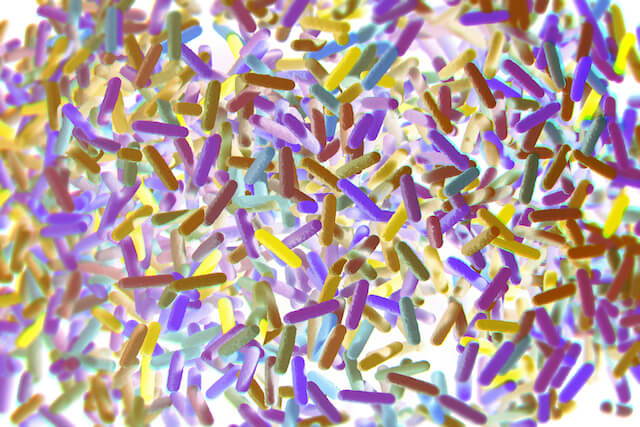 New discoveries continue to expand our understanding of the gut microbiome—that diverse community of bacteria and other tiny organisms that live in the digestive tract. Every year we learn more about how the microbiome affects the health of humans, animals, and the environment. For World Microbiome Day, we highlight some of the latest happenings in the exciting field of microbiome studies, where the complex ecosystem of the gut is proving to be a source of promising new treatments for humans and pets alike.
We are already able to alter the microbiome with diet and antibiotics. Now, using microbiome testing to see which microbes are present and how they respond to different factors, the field is moving toward a more customized approach to treating the microbiome.
Our ability to monitor gut health (in both humans and animals) keeps improving. Better diagnostics are evolving to detect chronic inflammation. Individualized diets can be designed to promote healthy bacterial communities. New probiotics can be tailored to specific individuals and conditions. And both humans and their pets can benefit from interventions like FMT to restore the microbiome's healthy diversity and balance.
With microbiome science innovation, the future promises new solutions as we continue to learn more ways to help the gut microbiome help the whole body toward better health.
If you liked this article, please consider sharing it.